Gift certificates will be mailed to the winners.
2013 Trudy Dufault Ryder Cup Championship Results
Congratulations to the overall winners-Kay & Peter Bullock!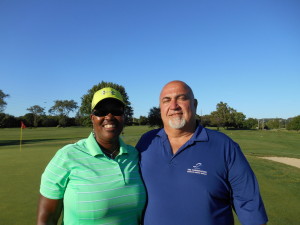 Headcover found at Montaup.

The Button Hole equipment drive was a huge success-thank you!!!

OPEN – 8:00 & 1:00 SHOTGUNS
8:00 SHOTGUN – LUNCH FOLLOWS PLAY
1:00 SHOTGUN – LUNCH AT 11:30
REMINDER THAT PARTNERS NEED NOT BE FROM THE SAME CLUB.
TROPHY WILL RESIDE AT THE FEMALE'S HOME CLUB
Course: Montaup Country Club
500 Anthony Road * Portsmouth, RI
401-683-0955  
www.montaupcc.com
Format: Female/Male Team
Ladies Red Tees/Men White Tees
6 Holes Scotch ~ 6 Holes BB ~ 6 Holes Scramble
Entry Fee: $65 per person ~ $130 per team
Entry Form
Cart and lunch included.
Prizes: Divisions/Gross & Net will be based on the field.
Entry: Opens July 23rd & Closes July 30th
Do Not Post